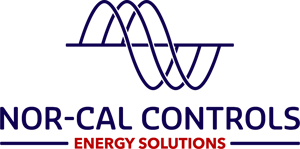 Meet with Nor-Cal Controls this September!
Solar Power International
Meet Us at Booth 2625
Join us at Solar Power International (SPI), the largest gathering of industry experts, leaders, and professionals from the solar industry for four days of networking and thought leadership at SPI, ESI, and North America Smart Energy Week from September 23rd-26th, in Salt Lake City, UT.
With more than 100 professional development opportunities including market insights, community solar, and customer acquisition topics and 750+ exhibiting companies, this is the only event you need to attend to grow your business in the U.S. market. This is your opportunity to connect with the energy industry and explore the integration of solar, storage, microgrids, hydrogen fuel cells, electric vehicle infrastructure, and broad mix of additional energy resources such as distributed wind and geothermal all in one location.
Come visit booth 2625 to learn why Nor-Cal Controls is the preferred SCADA/DAS and MET Stations provider by most Owner/Operators within solar PV today. Check out our exhibitor profile to learn more about how we can assist with your upcoming Solar+Storage projects SCADA, DAS and MET needs. We hope to see you this September!
Solutions that save on Project costs
Nor-Cal Controls specializes in providing open-source hardware and software solutions. Which eliminates the need for ongoing subscription fees and restrictive service contracts; allowing customers to save overall on project costs.
Request More Information